Welcome
The John Howard Society of Manitoba supports men in conflict with the law–before, during and after incarceration.
We are one of a very few number of organizations that provide support and guidance to men so they will not re-offend once they return to the community and the same stresses that contributed to them committing crime in the first place.
Our programs and services help address the root causes of crime, build healthy families and safer communities.
In the process of making positive life changes, these men are having a positive impact in their families and communities.
See a general brochure for our agency here (PDF).
Highlights
One-to-one literacy training inside the Winnipeg Remand Centre
Peer tutor training inside Headingly Correctional Centre (as restrictions allow)
Courses in anger management, substance abuse, and addictions (all free and part of our reintegration programming)
Birth certificates (men inside prison apply through our agency)
Sharing circle led by an Elder
Clothes for men upon release (all free)
Free community clothes closet Tuesday and Thursday afternoons
Federally funded, 24-bed halfway house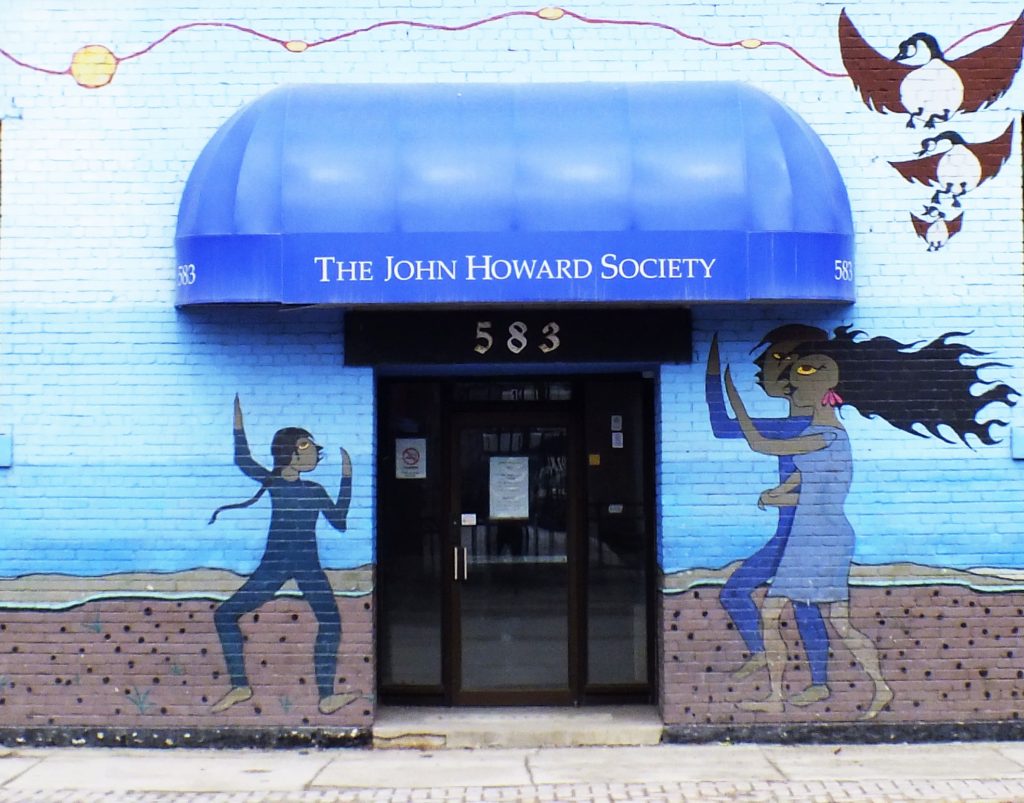 Sponsors and Funders
We thank all our supporters for their support, encouragement and generosity.
Thanks for core support from:
The Government of Canada
Department of Justice Canada
Employment and Social Development Canada (via John Howard Society of Canada)
Correctional Service Canada
Canada Border Services Agency
Province of Manitoba
Department of Justice
Manitoba Department of Education and Training – Adult Literacy and Learning